What is Barrier Cable?
Advanced Post-Tension takes a great deal of pride in our expertise regarding post-tension material design and supply. However, as a post-tensioning material supplier, we're frequently asked to provide a product called barrier cable because it uses similar material, techniques and tooling as structural post-tensioning.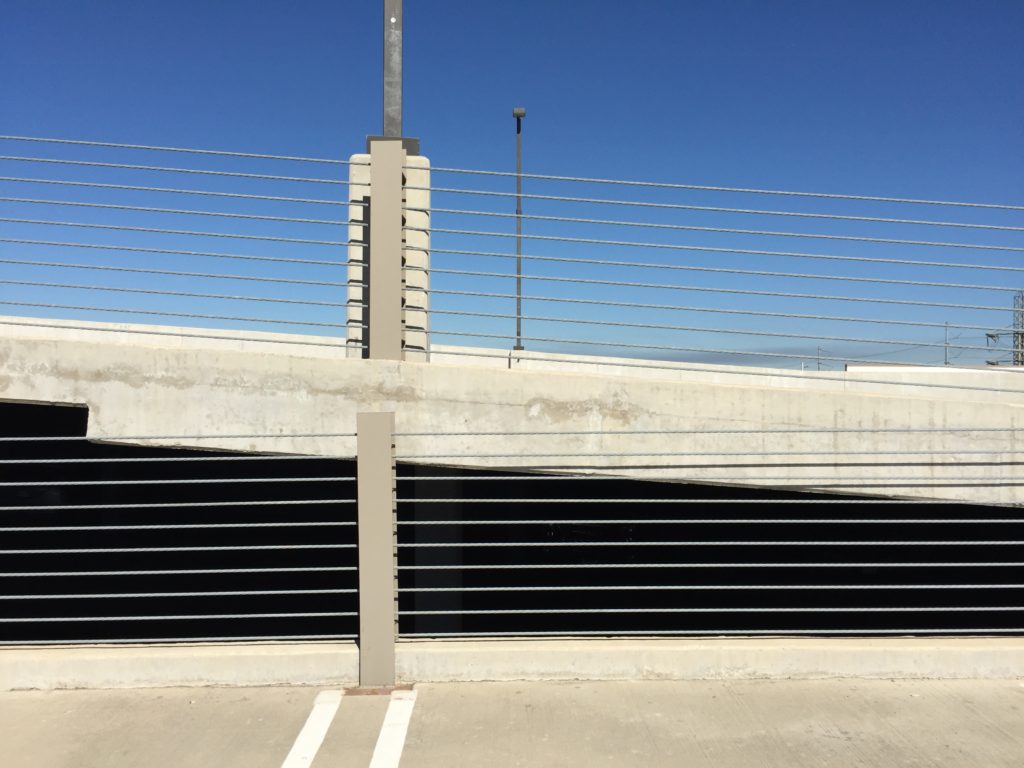 Barrier cable starts as the same seven-wire steel cable, but is hot-dip galvanized (or, more rarely, plastic- or epoxy-coated) so that it can be installed in the open air. It is specified for parking garages in situations where barriers or railings are required, but visibility is a major concern. Interviews with police have shown that improved visibility is key for preventing accidents in parking structures, and for that reason, many architects prefer "transparent" dividers in the center of garages.
Barrier cable fits this bill – it's composed of 11 cables spaced from the ground to the top of a code-minimum guardrail, which makes it 87% open space. This spacing guarantees that it can keep pedestrians from falling over (or through) it by accident, but it's also rated to withstand low-speed vehicle impacts.
This results in a number of code provisions and engineering decisions that aren't trivial. Advanced Post-Tension has a great deal of experience in this regard, and we'll be discussing those criteria in a number of follow-on posts, but if you've got questions, we're happy to discuss your project directly.