Barrier Cable Systems by Advanced Post Tension
Advanced PT offers barrier cable solutions including materials, installation drawings, equipment, labor and repairs.  Advanced Post Tension is your source for barrier cable systems that meet or exceed all industry standards.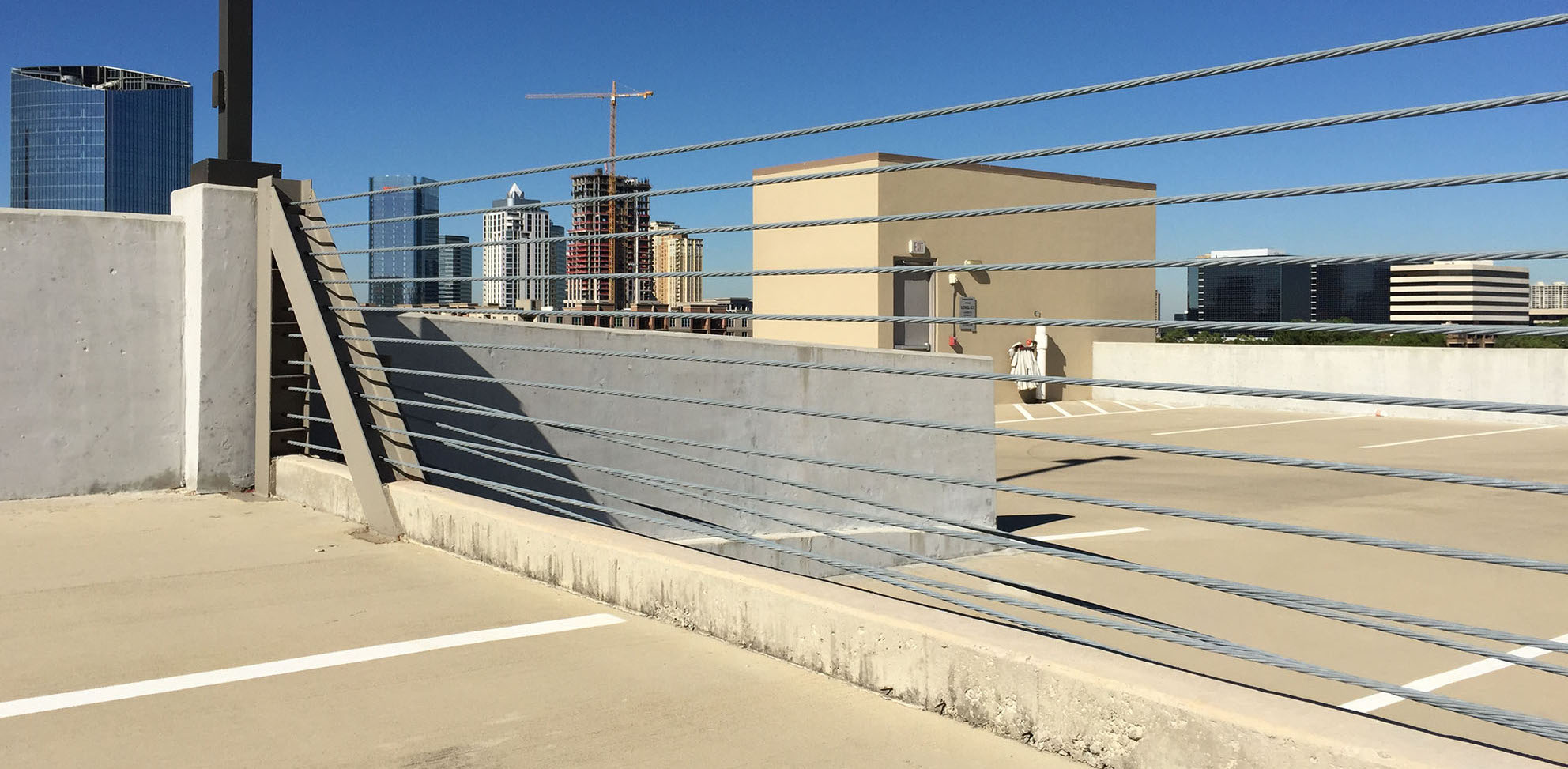 Why Use Barrier Cable?
Barrier cable costs less to install than masonry or concrete walls.
Barrier cable is a much lighter alternative to masonry or concrete and does not add unnecessary load to elevated slabs.
Barrier cable is more visually appealing than masonry or concrete barrier systems.
Barrier cable allows air to flow more freely through the structure.